 Around 12:30 a.m. on Friday, an armed man entered a Century 16 movie theater in Aurora, Colorado, where the midnight premier of the latest Batman film, "The Dark Knight Rises," was playing. The man allegedly
opened fire on the patrons
, killing 12 and injuring dozens.
Eyewitness accounts and outpourings of sympathy are flooding Facebook and
Twitter
. The photo (below), shared on Facebook only a few hours ago, shows what appears to be a crumpled ticket stub from the Century 16 theater where the massacre took place.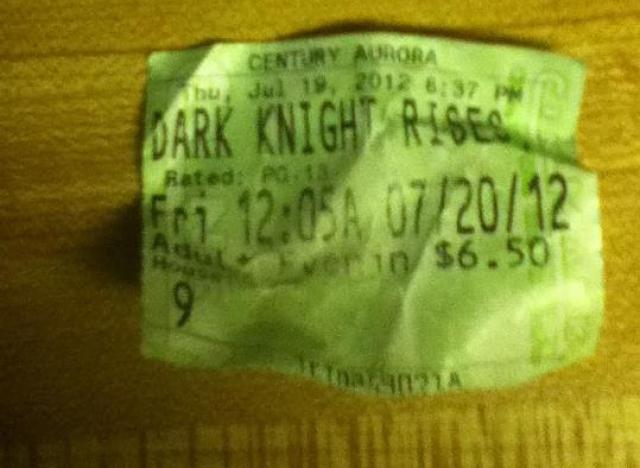 The post was captioned with the following quote from user Chris Ramos, who says he was present for the event:
Tonight that was supposed to be a great night turned into a horrible nightmare. I saw that shadow of evil and literally had blood of an innocent man on my hands. I am so lucky to be alive with my sister and friends. I'll never forget this night and the many people that were there with me.