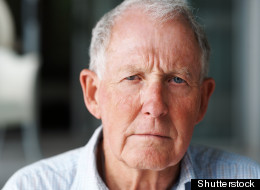 Health care costs have even the wealthy worried.
These older
Americans have good reason to worry
, especially since the survey reveals they have an inaccurate picture of what their health care costs will be once they retire. Respondents on average predicted health care would cost them $5,621 a year out of pocket, but expenses could be almost twice that, according to Nationwide Financial. Of well-off people planning to retire by 2020, 43 percent say they don't even know what their medical expenses will be in retirement.
"Americans -- even those who have diligently saved for their golden years -- are not prepared for the
reality of health care costs
in retirement and don't really understand how Medicare works," said John Carter, president of Nationwide Financial Distributors. Harris Interactive conducted the online survey of 1,250 older Americans for Nationwide in January.
Medicare doesn't cover residential care in nursing homes and other forms of long-term care. Survey respondents underestimate how much they'll have to pay out of pocket for other expenses, the poll shows. People planning for retirement also often don't realize
they will have to pay Medicare premiums out of their Social Security benefits
,
USA Today
reports. Individuals with incomes of $85,000
pay higher premiums
for Medicare coverage of doctor visits and prescription drugs than those who make less money.